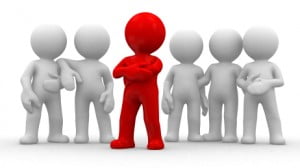 Comprehensive Information On Private Limited Company Registration
Whether you own a corporation, company or a business organization, you must follow certain rules and regulations in order to register as a private limited company. Typically, private limited company registration is regulated and governed by Company Act, company solicitors, law offices and company agents that work on behalf of their clients who want to establish their business in a specific region. Today, especially with the enhancement in the internet technology, nothing is impossible as you can carry out any task right from the comfort of your home. To register your organization as a private limited company, you can make use of easy to follow procedures available online. These procedures are extremely helpful for those entrepreneurs who don't have time to visit the law office.
Why Choose Online Method?
The online process for company registration lets you to file the application without any hassle. All you need is to fill the application for company registration online by providing the necessary information such as name address, company name, purpose, city, country, phone number, email number, purpose, etc. Registration of company over the internet ensures that the whole process will be completed within a short span of time. Today, most companies prefer applying for private limited registration online because of the convenience associated with it. Moreover, there are many law firms who work with the objective of satisfying the customers through their reliable services.
If you have decided to obtain pvt ltd company registration, then you should be very careful while carrying out the process and meet the company lawyers and solicitors to comprehend the whole procedures before filing the application. You can also surf the internet to get an idea about the filing process. Let us discuss the requirements and procedures for private limited registration in brief.
The Documents Required For Registration:
Valid address proof and ID proof of the proposed Directors of the company is mandatory
Pan Card is compulsory for Indian Nationals
No objection certificate from the landlord of registered office premises
Memorandum of association
Articles of association
Details To Be Provided:
Name of the proposed company
Registered location of proposed company
Name of subscribers to Article of Association and Memorandum of Association
Key objectives of the company
Obtaining DSC and DIN
Authorized share capital of the company
Only if you are able to provide all the above mentioned documents as well as details, you can get private limited company registration for your business. As rules and regulations of Company Act get changed and updated on a regular basis, you should go through the Company Act completely and provide all the required documents at the Company Registration office in your specific city. Ministry of Corporate allows all business people to obtain private limited registration in India regardless of their nationality. However, the procedures vary for national and international business people and so; you should spend considerable time to understand the procedures before applying for it.