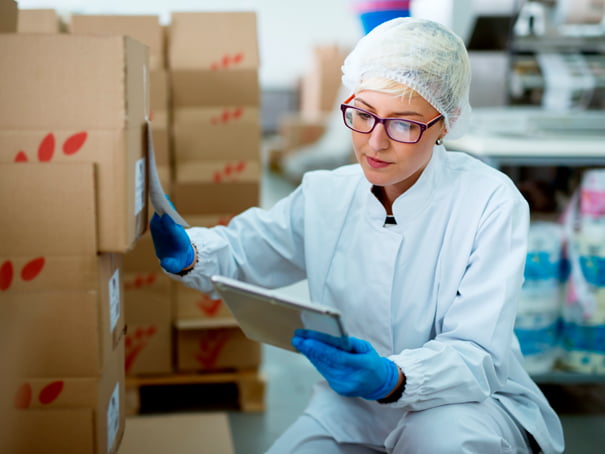 Create an Inventory Management App for Your Hospital with iBuildApp

Create an Inventory Management App for Your Hospital with iBuildApp
Maintaining optimum inventory levels has long been a headache for healthcare practitioners. However, because of the ongoing COVID-19 pandemic, the situation has never been as bad as it is today. The high demand for healthcare compounded with crumbling supply chains has left many hospitals struggling to manage inventory.
Fortunately, intuitive, user-friendly mobile solutions exist to relieve this headache. With iBuildApp, you can build your own mobile-based stock management platform in a few short steps.
iBuildApp's template for mobile inventory management apps is designed to simplify your warehousing processes by placing all visibility and control on your palm. Therefore, you can stop worrying about inventory issues and start focusing on what matters: the well-being of your patients.
How does the iBuildApp Inventory Management (IM) App Template Work?
iBuildApp is a super simple platform for mobile app creation, hosting, and management. Its template for inventory management apps is all you need to create a robust inventory and asset tracking solution for your hospital. With an iBuildApp-based application, you can track stock details like quantity, location, condition, usage, and price with much less effort.
The iBuildApp IM template leverages the power of spreadsheet formulas and references and the intuitiveness of a smartphone interface.
You can create your hospital IM app right off the bat by logging in to iBuildApp, selecting a template from the library, and adding the inventory module. The platform will show you all the options available for configuring your app's interface.
To integrate the app with your inventory data, you need to link it to a spreadsheet file, preferably a Google Sheet. Select the right file, and find the worksheet you want to upload to iBuildApp.
Once your inventory file is imported, iBuildApp populates the app automatically. You can view and maintain the information in your master file right from the app's dashboard, or export data into a separate Google Sheet to perform your analysis from there.
You can also search for items by keyword, or filter them by name, category or date. Moreover, every item is assigned a barcode that you can scan to get information in a snap. Meanwhile, the platform allows you to add as many extra details as you want, including imagery.
Why does your Hospital need an iBuildApp Inventory Management (IM) App?
Building an IM app with iBuildApp can enable you to streamline key inventory management processes for your hospital.
● A straightforward and intuitive interface
Do you often have to comb through complicated spreadsheets and notes for information about what you have in stock? You can wave those troubles goodbye, with an iBuildApp-based inventory app.
The iBuildApp inventory management template takes all the information from a spreadsheet and puts it in a simple mobile environment. You can view information about your stock right from your mobile device. So, rather than accessing bulky spreadsheets directly, you can view information about your stock right from your mobile device. Within seconds, you can know what you have and make snappy and accurate stock-related decisions.
● Folders to represent storage locations
You probably have a myriad of places you can store things in your hospital or medical office. But do you have a structured way of managing these locations?
In many healthcare centers, staff members waste a lot of precious time and money searching for inventory. With an iBuildApp inventory template, you can make an app that represents storage locations as folders and columns, and know what they have right from your mobile device. You can also "slice" these columns to filter only the items you want to see.
● On-demand access to inventory data
With the iBuildApp inventory template, you can create an app that uses Ms. Excel files or Google Sheets as databases to give you on-demand access to your stock. Therefore, you can view essential information about a material, such as the quantity in stock, its usage trend, how long it can last, and when to reorder in a few easy steps.
An iBuildApp-based inventory app can be a valuable tool for managing your ordering plan. By offering a clear, easily-accessible picture of what you have and how you are using it, the app can help you streamline your ordering so that you only order what you need and when you need it.
● Push Notifications about inventory shortages and expiries
The implications of improper stock ordering in healthcare are far-reaching. An oversupply could mean losses down the road. On the other hand, an undersupply could spell utter disaster. In the wake of the Coronavirus, hospitals have had to scramble for suppliers that they had overstocked just last year.
Deploying a mobile app for inventory management means leveraging one of the most significant strengths of the smartphone: push notifications. These alerts ensure that nothing passes unchecked.
The iBuildApp platform allows you to configure your new app to deliver push notifications about the status of your critical items. That way you can stay on top of both stockouts and expiries, and make the right decisions at the right time.
● Spreadsheet formulas and barcode scanning for automated data input
Many hospitals order an array of items that look and sound similar but are very different. Therefore, ordering and managing inventory using your eyes, memory, and manual tools can be very problematic. In healthcare, one error can be all it takes for you to shut down.
Building an app with the iBuildApp inventory template enables you to use formulas to calculate output using data from one or multiple spreadsheets. Furthermore, you can add a barcode function and configure the app to use your smartphone's camera as a scanner for existing barcodes on your inventory. With both spreadsheet formulas and barcodes, you can automate the way you collect and manage stock data.
Your move …
Now that you understand how the iBuildApp platform for app creation works and how it can help you refine your inventory processes, visit our product page to test a demo.
With an iBuildApp inventory app, you can start spending less time monitoring stock and more time providing quality healthcare.
["source=ibuildapp"]