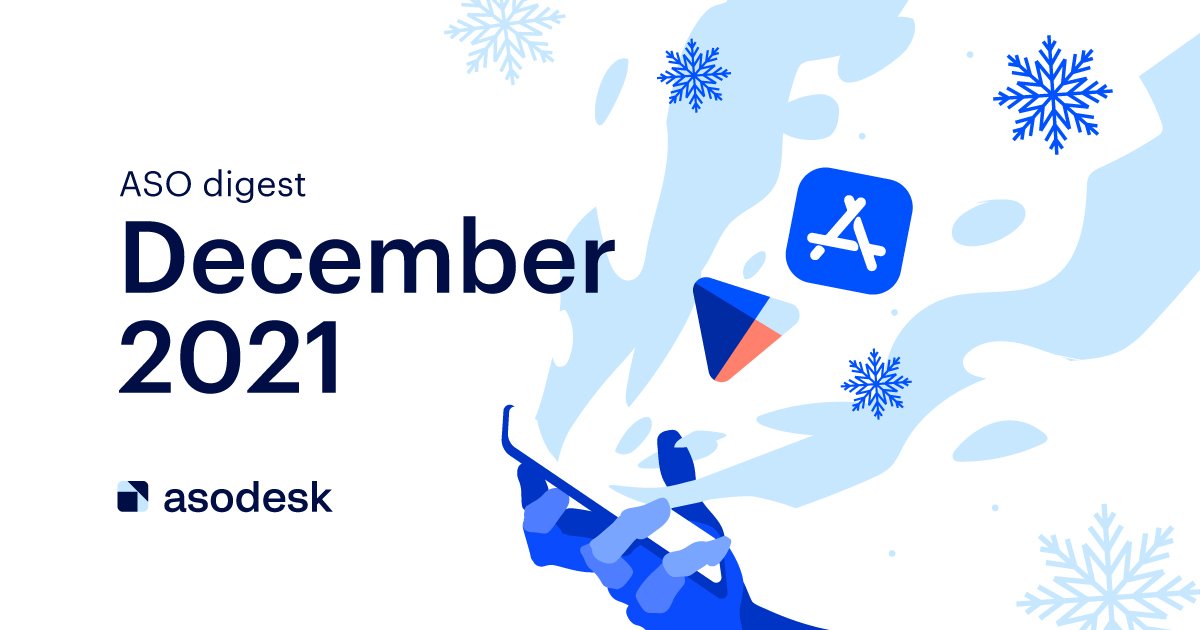 December ASO news: One Last Digest for 2021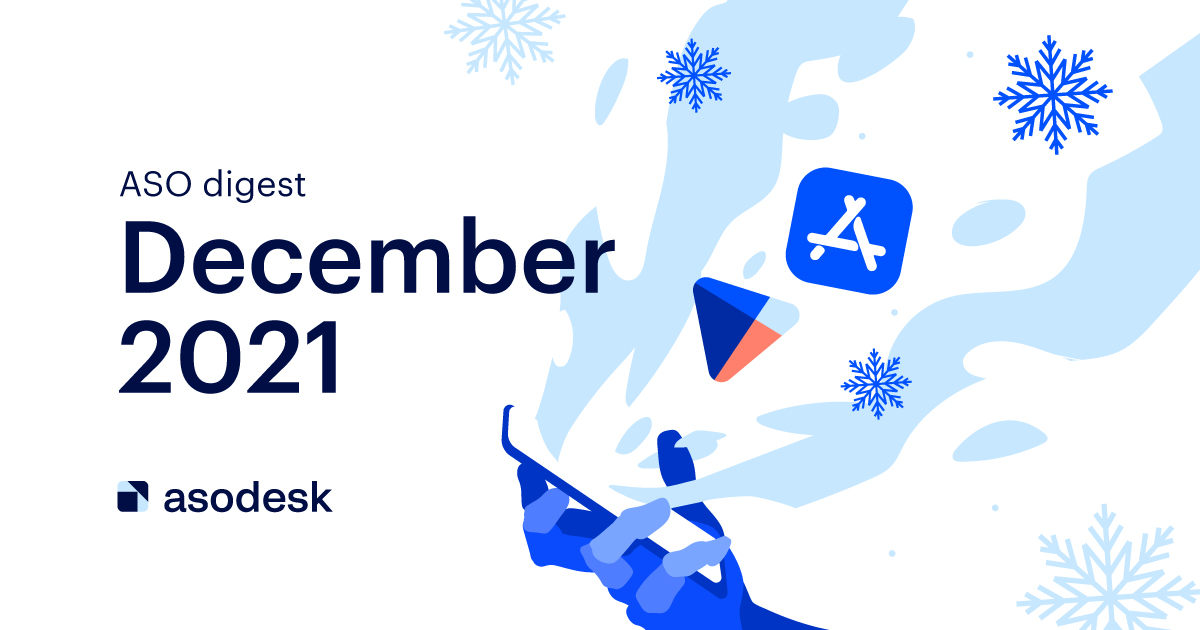 App Store news
Product Page Optimization and Custom App Pages are now available in the App Store
Developers can finally use the tools for Product Page Optimization and Custom Product Pages.
Here's a quick reminder of all the key facts about the new features:
Custom Product Pages allows you to create up to 35 custom pages for a published app.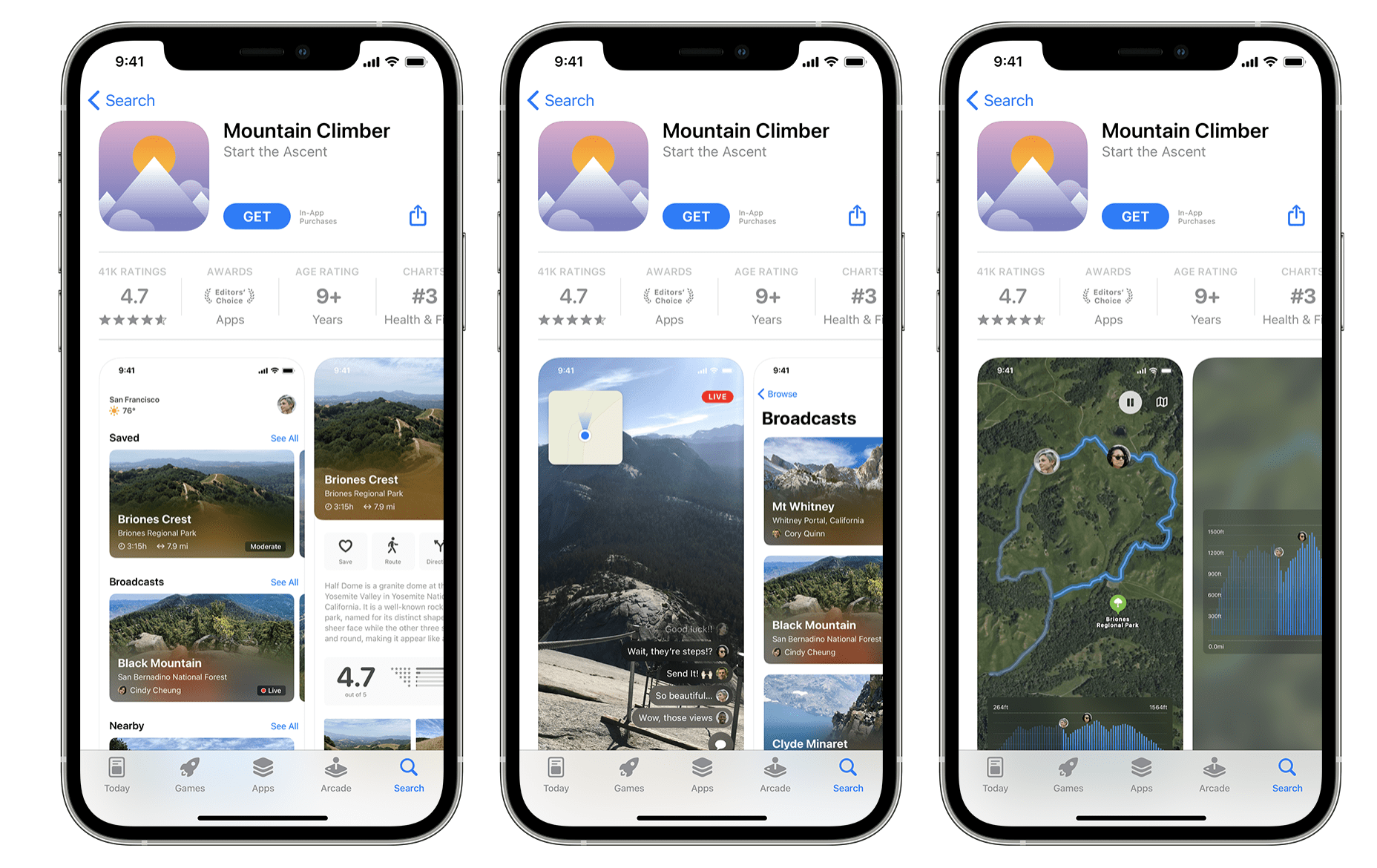 You can add different screenshots, app previews, and promo texts to each page.
Pages will have a unique URL. 
Their metadata can be submitted for review independently of the main update.
From January 2022, you can use custom product pages to create up to 35 ad variations in Apple Search Ads. 
Custom pages do not come up in search results but may appear in editorial sections under the "Today", "Games", and "Apps" tabs.
Page statistics will be available in the App Analytics section.
Read more on Customer Product Pages in Apple Help. 
Product Page Optimization allows you to perform A/B testing of three variants of app pages.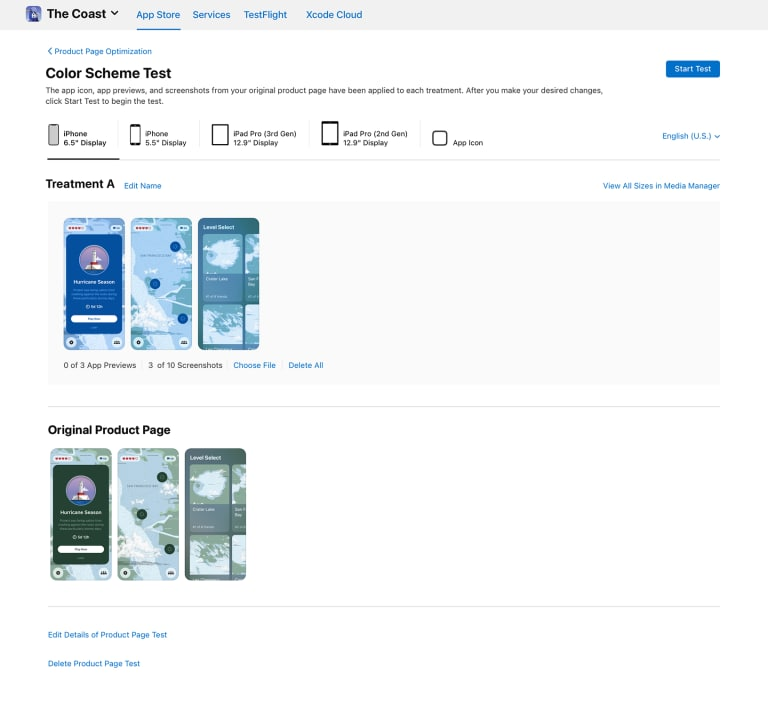 You can test app pages with different options for icons, screenshots, and app previews.
The maximum test duration is 90 days.
Alternate product page versions must be validated before testing.
Screenshots and video previews can be checked without updating the app. 
Alternate icon options must be included in the published app file.
Read all about Product Page Optimization on the Apple blog. 
App Store prices increased for Turkey after the collapse of the Turkish lira
Apple suspended its sales in Turkey last month due to the economic crisis that led to the collapse of the local currency. Although the company has now resumed sales in the country, prices for Apple products have increased. Now, the same thing has happened with the App Store prices.
On December 8, Apple announced in their blog that the prices of apps and in-app purchases (excluding auto-renewable subscriptions) will increase over the next few days. Developers' revenue will be adjusted accordingly and calculated based on a tax-free price. You can check the detailed price changes in the table. 
Apple added App Privacy Report on iOS 15.2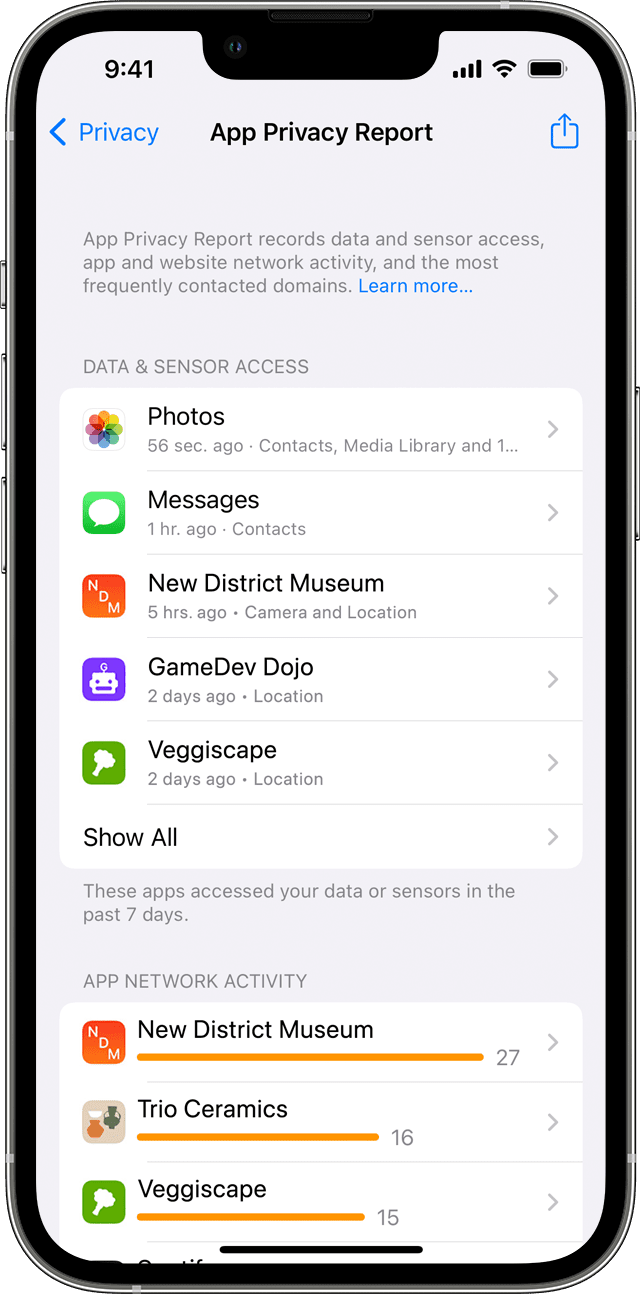 With the new Apple App Privacy Report, users will be able to track how often apps receive information about their location, camera and microphone access, contacts, photos, and other data. 
These features can tell which third-party websites the app interacts with. Some of them may be for analytical purposes, while others may be ad technology sites.
To use the feature, you need to go to Settings > Privacy > Application Privacy Report and turn it on. Users will be able to see how apps have handled their data over the past seven days and track timestamps for each action. 
Apple received an extension to add third-party payment methods to the App Store 
On December 9, the decision in the Epic Games case was set to go into effect. It requires Apple to allow developers to add links to third-party payment methods to their apps. 
But on December 8, Bloomberg reported that Apple received an extension and the court's decision in the Apple and Epic Games case will be reviewed. According to Bloomberg estimates, cases in the court of appeal can take at least a year. 
Earlier we also found out that Apple plans to keep a commission — even for third-party payment methods. The court documents state that Apple did not collect fees from third-party payment methods, as these methods were not previously allowed. But if the court allows the transactions, Apple could start charging commissions.
Apple should allow alternative payment methods for dating apps in the Netherlands 
The Netherlands Administration for Consumer Affairs and Markets (ACM) requires dating apps to be allowed to use alternative payment methods and to specify payment options outside of the App Store. If Apple does not adopt these rules by January 15, it will be fined 5 million euros weekly, but not more than 50 million euros. 
The change was approved by ACM following a complaint by the developer of Match Group, owner of Tinder, Match.com, and OkCupid. Currently, the decision only affects dating apps. 
Apple disagrees with the order and has filed an appeal. 
Apple is suing the Federal Antimonopoly Service of Russia
On October 27, the Federal Antimonopoly Service (FAS) filed a lawsuit against Apple for refusing to inform app users about third-party payment methods. On December 5, it was revealed that Apple is counter-suing the FAS. 
Earlier this year, the FAS fined Apple $12 million for violating the principles of competition, as the company imposed restrictions on the Kaspersky Safe Kids app. Apple has taken legal action against Russia's anti-monopoly regulator.
It is clear that Apple is not going to agree to third-party payment methods in the App Store and will fight to the end with the authorities and developers for its profit. 
Google Play news
Google clarified the requirements for app subscriptions on Google Play
On December 15, Google added additional clauses to its subscription requirements:
1. The developer must not mislead the user about subscription services or content. There must be a clear message in any in-app promotions or splash screens. Applications that trick the user into making purchases are prohibited.
2. Developers should be transparent about their offers. This includes specifying conditions, subscription prices, billing cycle frequency, and whether a subscription is required to use the app. Users do not need to perform any additional steps to view this information.
3. Subscriptions must provide benefits to the user for the entire duration of the subscription, not just as a once-off service. If the product only provides a once-off benefit, it must be an in-app purchase, not a subscription. 
4. You cannot give out once-off benefits to users for subscriptions. It is forbidden to turn subscriptions into one-time offers after the user has purchased the subscription. For example, you cannot cancel or stop support and minimize recurring costs.
["source=asodesk"]