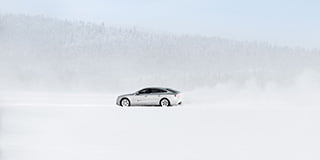 Find the Best Apps for a Pleasurable Driving Experience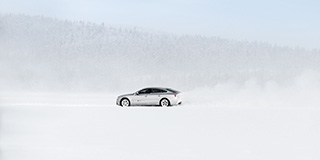 Having pervaded into every sphere of our lives, technology is ever-evolving and offering solutions to issues we had taken to be unsolvable for decades. Yet another field it has progressed by leaps and bounds is in the area of personal transportation. Besides completely revolutionizing transport mechanisms, there are a ton of allied technologies which add tremendous value and productivity to your daily journeys. Apps which can be used while driving are at the very top of this list.
TomTom (Navigation)
Gone are the days when the only option you had to find your way in a crowded, confusing array of streets, buildings and lanes was a bulky GPS device. Phone apps, especially the paid premiums like Garmin and TomTom make life a lot easier, as you pack all that functionality into a single application, and don't need to carry around yet another device for your certified pre-owned cars.
TomTom is probably the very best and most sophisticated navigation application available today. Offline maps, turn-by-turn voice-guided navigation, real-time traffic updates, speed camera warnings and a ton of other features are packed into one of the cleanest, easiest to manage interfaces around. It is available on Android as well as iOS, but at a hefty price, it may not be for everyone.
Waze (Navigation)
Wazeis a powerful, popular navigation app, and it is completely free. The interface is a little less intuitive, and takes a little time getting used to, but once you're done with the learning curve, you have a fantastic navigation system up and running. It is community-driven and provides alerts on jams, police traps, accidents and a lot more through a crowd-sourced submission system which is incredibly effective.
It also has automatic rerouting, turn-by-turn voice instructions, and also a quirky new feature where it can send your ETA to a friend who might be expecting you. If you can live with a slightly more cluttered interface, and aren't comfortable shelling out money for a navigation app, Waze is perfect for you.
Beat the Traffic (Traffic Updates)
When you're on the way to work or school, and time is of the essence, any disruption like a traffic jam, procession or accident could completely mess your plans up. Thankfully, there finally is a way to get to know of these disruptions beforehand, in the form of Beat the Traffic- a free, crowd-sourced application which is ridiculously simple, yet miraculously effective. It collects updates from all users to display the traffic conditions along your route. If you notice an unreported incident, all you have to do is shake your device, and it will update the situation accordingly.
iCarMode and Dashdroid (Dashboard replacements)
Instrumentation panels and dashboards on cars are unnecessarily distracting, as you have to take your eyes off the road and fumble for small buttons and controls. If you're looking to buy a car, you could check out the various options available at Ideal Auto USA and pick one you are most comfortable with. For everyone else, however, a number of dashboard replacement apps are coming up which provide a host of functions on your phone screen while it is attached to your dash.
iCarMode is available for iOS for $1.99, and offers a clean, big-button display, with options to call contacts, play music or access navigation apps. It has support for adding custom app shortcuts too, ranging from Spotify to TuneIn Radio. The app has an inbuilt Night Mode to make it easier to look at in darkness.
Dashdroid is the best dashboard replacement app available on Android. It features an 8 button grid with a central display, which offers weather, time and speed updates. It has voice control, so you won't even need to take your hands off the wheel or your eyes off the road. It is fully customizable and completely free.
Author Bio: Martin Weiss is a blogger and journalist, writing about every topic under the sun. His latest foray into the world of used automobiles has led him to trusted dealerships like Ideal Auto USA to check out a number of certified pre-owned cars.