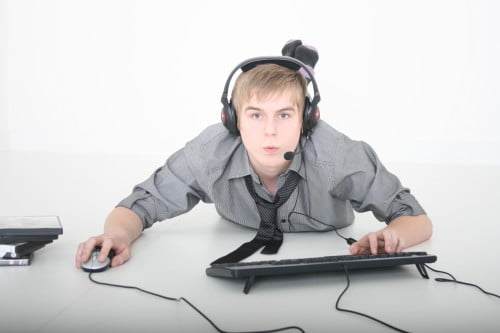 How to Make Money Playing Online Games
If you could find a way to make money playing online games, wouldn't you jump at the opportunity? Thousands of people are already doing this every year, so if you want to know how, keep reading this article.
Buying and selling gold and other virtual items
Buying and selling virtual goods is not exactly new, but there are some online auction games such as Diablo III that offer money to players for action role playing. There is also the chance to trade virtual currency with cash once you master the game.
Game testing
Play testing consists of video game companies employing game testers to test their games and report any problems they face whilst playing. Although this is not a particularly well-paid job, it is a good start to earning money online. Another downside is that you may not always play the games that you actually like but if play testing is something you want to get started in, you will need to sign an agreement with the company and be prepared to leave comments about their games.
Play videos
Recording videos of the games you play allows you to put them on YouTube. This can be a good source of income as long as your videos generate a good number of followers. Bear in mind that you must include a full commentary of the entire video, not just images of the game you're playing. A step-by-step commentary can be used as instructional for those who wish to play the same game. If a video offers educational value to your audience, you will soon be able to make money doing what you're good at.
Exodus 3000
This is possibly the most popular strategy game that transports players into the future. The gamer is tasked with finding 'mars dollars' which is the currency of the game by searching through the volcanoes and ruins. Once a prefixed amount is reached, you can click on 'cash out' and earn real money. This fun and simple game requires you to sign up before receiving 5000 free mars dollars as a bonus. Keep in mind that in order to enjoy this game fully, you will need a superfast Internet connection such as fibre broadband.
PaidGamePlayer
This contest-based website offers over 20 online games from beginner to advanced levels. The objective is to battle your way through each level until you reach the winner's circle. You also have the option to upgrade and receive compensation for every contest you enter and win.
Eve Online
This game differs from all the others as you can't withdraw cash, but if you play really well, you will be able to trade PLEX (the game's currency) with real money. The best part of this game is that you can compete against other players and accumulate a decent amount of money every month. Once you become a member, you are required to pay a small monthly subscription. However, you will soon make more money than you paid out for signing up.