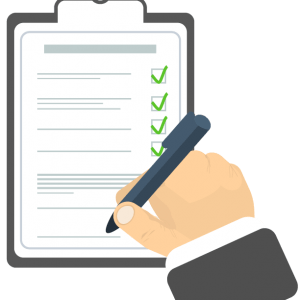 Why You Should Move Your E-Commerce Business Off Facebook Now
Generations X, Y, and Z have long put Facebook on a pedestal, and for good reason. As of July 2018, the gargantuan social network has accumulated over 2.23 billion active users, and 1.47 billion people log into their accounts daily. Without question, Facebook has revolutionized the way we share and react to information, as well as how we connect to individuals and to organizations.
But have you asked yourself about the real situation beyond the numbers? How have people been engaging with the platform, especially when it comes to brands? Does Facebook's power actually have limits, and will it speed up or slow down e-commerce outlets based on its network?
This post should help you rethink Facebook's reach and purpose, the wisest way to actually use the platform for your business, and why the alternative of finding a reliable hosting provider for your own site is the most sensible option.
Is Facebook still a magic bullet?
Perhaps a good way to start the discussion is to unpack what Facebook is currently like, and what this will mean for an e-commerce business.
In the last decade, both private citizens and corporations flocked to Facebook for purposes other than expanding their network. The platform was seen as something of a "magic bullet," or a way to inspire immediate action—whether it be in disseminating info, advertising, or selling products directly. If marketers and entrepreneurs were deft enough with Facebook, it would spell near-instant success with their target market and faster business growth.
But all these conveniences aside, we argue against treating Facebook as a magic bullet, especially in the case of e-commerce. The platform is engaging in its own struggles to stand out from the crowd—and that definitely factors into how your brand will build itself. Also, contrary to popular belief, not everyone is "just on Facebook" anymore, as an increasing number of users regard it as obsolete. Your gauge of your customer base will not come from 100% accurate data, as Facebook users constantly update their personal info.
Moreover, some users prefer their social media experiences and shopping experiences to be separate. This holds especially true for Facebook right now, as it has recently earned the ire of users for being inundated with ads that are placed almost everywhere.
These are just some observations about how the landscape of Facebook is changing. There are compelling arguments here about being less dependent on Facebook for e-commerce marketing and transactions. But what's the alternative? What should you do after moving off Facebook? Here's our argument for getting your e-commerce business back on its own two feet.
Reliable web hosting and other valuable approaches
If the issue is about creating value for your business, fully engaging with your customers, and fostering a strong identity for your e-commerce business, here's a summary of what we recommend.
First, we enjoin you to consider investing in a web hosting plan, with your company's name in the domain. This ensures that you have a reliable database with all of your company's files, covering anything from up-to-date product pages to more information about the business.
Bolster your branding with more tailor-fit and substantial branding approaches, invest in a content management system that can handle all your products, and outfit your site with a user experience (UX) that is unique and pleasing to customers.
Confront some of Facebook's advantages, such as the lessened likelihood of cart abandonment, with your own solutions: easy checkout, assurance of safe transactions, and incentives to your customers whenever they log into their individual accounts on the site.
You should definitely keep your brand's Facebook page active, perhaps more for the purpose of generating traffic to the main site and quickly disseminating important info to your customer base. But take our advice on this issue: move the bulk of your business off of Facebook onto your main site, bring your customers right to the storefront, and let them enjoy their shopping experience without any distractions.
Best of luck in further growing your e-commerce business!