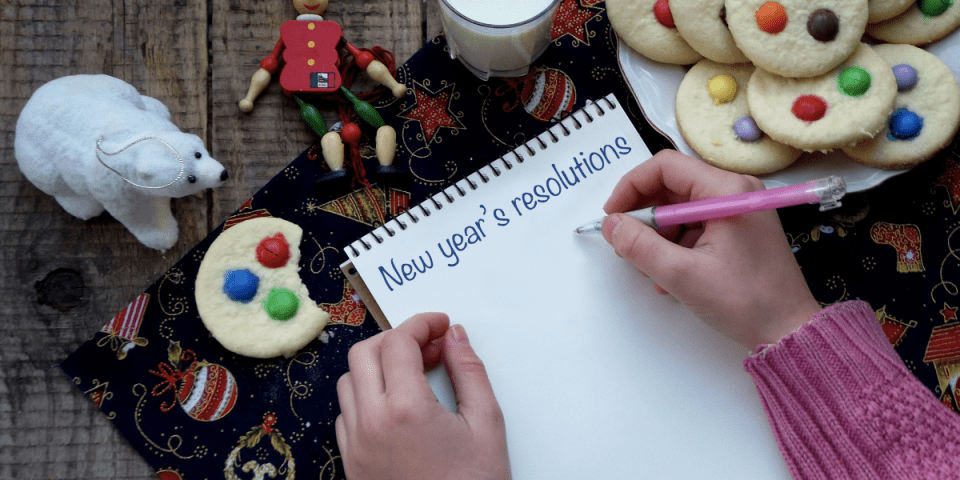 Setting goals for the New Year with children
New Year's resolutions are a great way to show students the importance of goal setting and self-discipline. Here are some practical ways to help kids make and achieve goals for the upcoming year!
Explain the value of goals
Start by defining what goals are and why they're important. Give students examples of past goals you have set for yourself, show the steps you took to achieve them, and reflect on how achieving those goals led to bigger victories. Encourage them to dream big but emphasize that goals should not be impossible.
Celebrate past accomplishments
The start of a new year is the perfect time to reflect on the past 12 months! Not only will children appreciate your acknowledgment of their achievements, but they will also recognize the value of sticking to goals. Help kids determine what their biggest successes were and build off of past accomplishments to discuss what they would like to achieve next.
Make attainable resolutions
Once goals have been defined, help students refine their resolutions to a few that are more specific, achievable, and enjoyable. Discuss some practical steps they can take or encourage them to break their bigger aspirations into smaller steps.
Finally, let kids write down their resolutions on a goal setting worksheet so they can be reminded of their dreams and stay on track. If writing seems too daunting for some, you can make it fun by letting them draw their resolutions.
Lead by example
The best way to teach children about the importance of goal setting is by being an active role model. Set an example by sharing your New Year's resolutions and following through with them. Don't forget to check in on each other's progress throughout the year and celebrate together when milestones are met!
["source=education"]