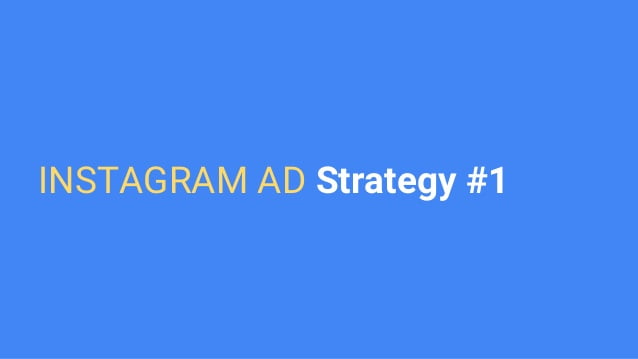 Strategies of Creating Ads on Instagram
There is no doubt that the popular social media site Instagram has become one of the best platforms for digital marketing and millions of people across the world are utilizing this site for different purposes. Instagram is used by both individuals and organizations across the world and people who use Instagram for business are aware of the value of quality advertisements on the platform.
Through Instagram advertising, millions of business owners around the world have managed to increase their brand visibility that has helped them connecting with a huge number of potential customers. In this article, we will talk about how you can develop Instagram advertisements for your brand.
Link Your Instagram Account to Facebook
If you have decided to start Instagram advertising then you will have to link your Instagram account with the Facebook. By doing this, you will be able to create ads in Facebook Power Editor.
Visit your Facebook account and go the setting option. In the left column, you will find Instagram Ads option click on that and get Add an Account option to click on.
Enter your Instagram username name followed by password and click to confirm it. Follow the instructions and get your desired results conveniently.
Download Power Editor and Run Campaign 
Power editor is one of the most convenient tools apart from Facebook Power Editor to create Instagram advertisements. However, before downloading the tool, make sure that you are using Google Chrome browser since the software will not work in other browsers.
Once you have downloaded the Power Editor to develop Instagram ads, Facebook will do all remaining works with Power Editor Tool. When it starts, click on the Manage Ads option, after which, you will find an option called "Create Campaign".
Edit Ad Set Options
Under the option of Ad Set, you will be able to set your budget, target audience, placement and ad schedule. Once you have done the settings, you will have to select the "Instagram Advertising" option. Make sure that you have deselected other options. Completing the steps, you will have to select options asking which type of mobile devices will be compatible for your Instagram advertising.
Target the Right Audience
One of the most notable things is that Instagram ads also come with Facebook ad targeting option and this includes actions, interests, demographics and locations.  However, while working on the task of creating Instagram ads, keep in mind that it is not necessary to use all the target options, because you will need the location, age and gender options mostly for the step.
You can also buy likes and follows for your Instagram ad by following the right marketing techniques. In addition, you can also get the Followers from genuine platforms like Instamacro to have more control over your target audience.
Use Eye-Catching Visuals
All Instagram users are aware of the fact that it contains rich and attractive visuals. Thus, if you are looking to post ads that will drive results on the site, then you should bring compelling visuals on your ads that can draw the attention of other users easily.
Include a Call to Action
While creating an ad for Instagram, you should know that there would be no restriction on the amount of text you can use in your photo and this will allow you to add extended stories in your ads. Adding a call to action directly on photos or videos can also be a good option.
Upload Changes
Once you have completed all the procedures to create Instagram advertising, you will have to "Upload Changes" by using the Power Editor. The process will send your ad for review and if you have done all the jobs associated with the process perfectly, and then your ad will run on the Instagram.
 Instagram advertising has made it very easy to establish connections with the target audience and with the right approach in one of the most efficient digital marketing platforms, you can avail great results for your business.
Author Bio– Nicky Sinatra designs advertising campaigns for various social media platforms like Instagram. She recommends Instamacro for getting high-quality followers of Instagram accounts.