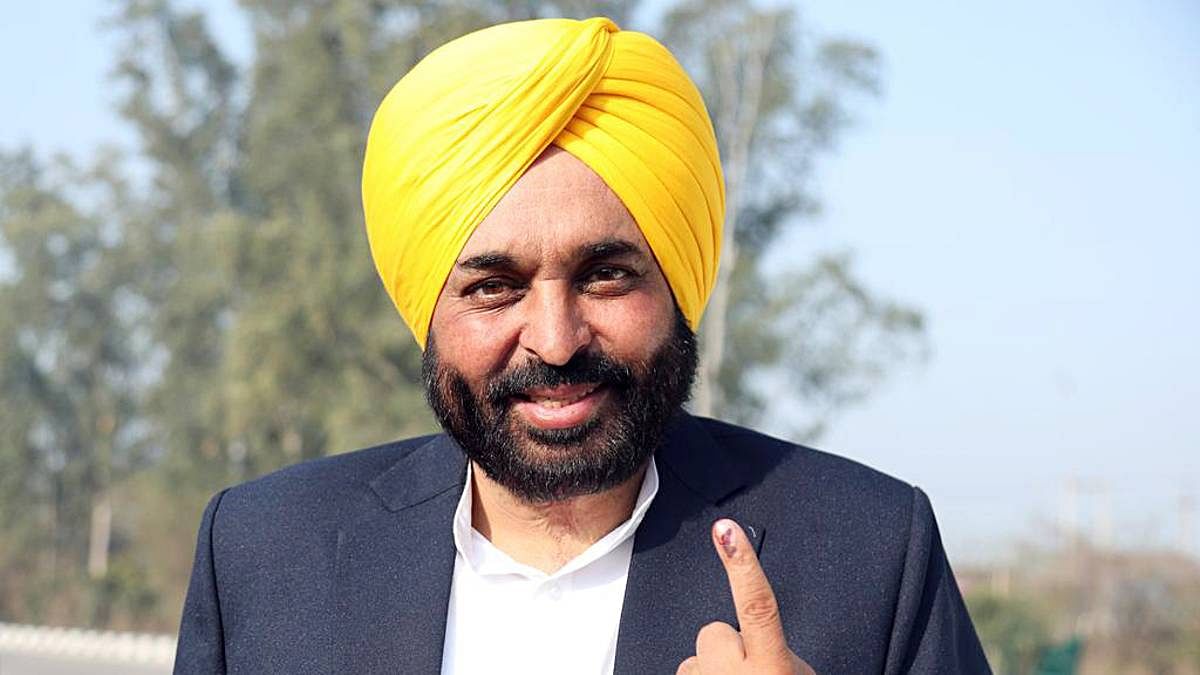 The challenges before Bhagwant Mann
The verdict given by the people of Punjab during the 2022 assembly election is very bold & will be of far reaching consequence, if Aam Adami Party (AAP) is able to prove its worth. The entire responsibility now rests on the newly elected Chief Minister Bhagwant Mann, whose performance as a Parliamentarian , was hardly impressive.
In the Assembly of 2017 AAP had put up a brave fight , but the people of Punjab hesitated to go for a bold experiment & decided to vote for the Congress .The Congress failed miserably to provide a clean & corruption free Govt. & also did precious little to arrest the down heal of economy of Punjab.
Before election, the Congress played the dalit card to stage a comeback, but it was too late. By this time , dalits also had made up their minds to go with AAP. This is quite apparent from the voting pattern of both the assembly Seats, where Charanjeet Singh Channi contested.
The hastily introduced three Farm Laws by the Centre added fuel to the fire. The fierce opposition to the Farm Laws by the peasantry in Punjab took another Grand Old Party Shiromani Akali Dal(SAD) with surprise & compelled them to snap their age old alliance with BJP. Of Course their hasty retreat, could not save them from total decimation in latest Assembly Poll.
Punjab' the breadbasket of India' accounts for 19% (Wheat), 11% (Rice), 5% (Cotton), 10% (Milk),20%(Honey) & 48% (Mushroom) produced in the country. What makes the economy of Punjab different from the rest of the country is that Rural Poverty in Punjab is lower than Urban Poverty.
However, Agriculture in Punjab is suffering badly due to the increased cost of inputs like Chemical Fertilizers & Seeds for farming with no guarantee on return of investment. As per the Survey conducted during 2019-20, the unemployment rate of Punjab is 7.4% ,as against the national figure of 4.8%. The Govt. Primary Health Care as well as Education System , especially in Rural Punjab is in shambles .
The enormous task before the recently elected Chief Minister is to provide a fair deal to the people of Punjab. The relationship of the State Govt. with Centre will also play a big role in the progress of Punjab. It is to be seen how deftly the incumbent Chief Minister plays his card whether he will act like Orissa Satrap Navin Patnaik , who believes in maintaining peace with centre in the interest of the state or will go for internecine conflict like Bengal Tigress Mamta Banerjee.
Bhagwant Mann has to also come out of shadow of his mentor Arvind Kejriwal & other leaders from Delhi , who are now nursing their own political ambitions , using Punjab as spring board. It will be interesting to watch whether Bhagwant Mann will be able to act independently in the interest of the people of Punjab or will play a second fiddle to Arvind Kejriwal.
["source=timesofindia.indiatimes"]