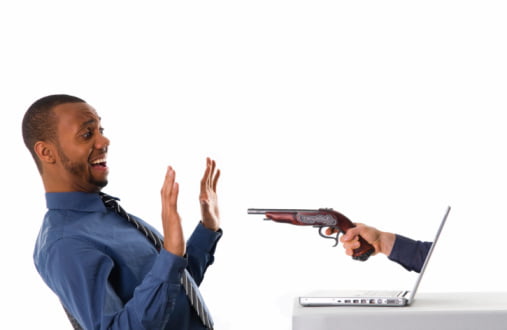 Tips to protect you against online banking security threats
There are so many cyber criminals and hackers online who are always trying to steal personal information or hack into financial sites for criminal purposes. Most of the time, they are able to do so due to bad consumer habits of opening unsolicited emails or clicking unknown links online. The following are some of the ways you can protect yourself from vicious spyware and viruses roaming the internet.
Always log into the correct portal
It may seem like a lot of unnecessary work but unless you are using your personal computer always enter the official website URL into the browser address field when you want to open your online accounts. Clicking on links in emails and other sites to open the financial website is not advisable as the hacker malware could redirect you to a bogus website.
You can also verify the validity of the website certificate through your browser. Use the web browser to check the details of the sites security. Another important factor to consider is :when browsing the internet, an unsecured website address lines begin with "http" while secured connection websites begin with "https"-notice the "s" at the end.
Phishing emails
Hackers use phishing emails mimicking the finance website that you normally use. Once you open these emails and enter your personal information, the hackers can collect private information about your accounts and browsing habits. In case you receive a phishing email, you should delete it immediately. Most financial websites also have a page where you can report such incidences in order to curb this threat. You should report any emails requesting you to register sensitive details. You can forward the message to the reports account for the financial site to deal with. In case you are unsure, you should contact the bank to find out whether the email is valid or not. When it comes to the safety of your money and personal information, it is very important to be vigilant
Ensure your computer is protected
You should install the latest and up to date versions of anti-virus programs in your computer. You can also adjust your personal computer settings for better protection. Speak to your computer service provider and find out what security measures are available if you want to make transactions online using your computer. You should also keep your computer and browsers up to date with software updates to ensure you are always protected. Ensure that you scan and sweep your entire computer for viruses regularly.
Using online banking in a public computer
Always remember to log out from the financial website when browsing on a public computer. Some browsers automatically store backups of log in information, so remember to cancel this option before logging into the website. Once you finish browsing, you should clear the browser history and any temporary files you have used on the computer. You should also avoid leaving the public computer unattended when logged into a financial website because not all hackers and criminals are hiding behind a keyboard.
Bio
Terry Parker is a financial expert online who shares tips and tricks for online banking. To know more about debt relief, visit our site.