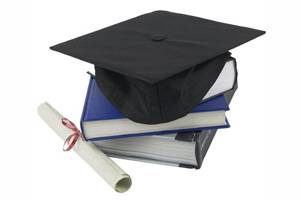 Top engineering colleges in Pune – you should check here
After 10+2, the biggest decision you make is about your graduation studies and making haste can make your feet walking on the wrong pavement. And you're living in a present where you can learn even on your computer and laptop. So, it becomes essential to choose one that is good enough to provide you a kind of education that can place you in a renowned organization after the completion of your graduation or post-graduation.
Every college has the appearance on the internet at different websites and some say this and some say that. You really can't judge a book by its cover.
So, how to look for a better institution for graduation or post-graduation in Engineering? It's easy if you have friends, neighbors or relatives who has completed or are pursuing their studies in a college in which you wish to take admission. You can ask them about the campus environment, hostel facilities, accommodations and other facilities that the college must be having. Moreover, it is a kind of quick review of the college.
Mostly after having reviews and advice, students are caught between two tables. Apply for both and take admission in which you are accepted.
Now assess yourself and see for which college you are a tailor made the student.
Talking about Pune, There is a huge network of engineering institutes with more than 100 colleges (institutes) and six universities.
The University of Pune is Home to 46 Academic departments and also to the engineering education.
Well, Below is a list of top Engineering colleges in Pune & top 10 engineering colleges in Maharashtra
COLLEGE OF ENGINEERING – [COEP], PUNE
Wanna get hired by reputed companies after completing your graduation in engineering?
College of engineering is the best and top ranked so far as students are saying and placement statistics are saying.
A number of scholarship programs run by the college are notable
Cummins Scholarship
Eaton Pratibha Awards
Kirloskar Foundation Scholarship
GATE scholarship
TEQIP scholarship
Shree Janai Pratisthan
Innovators scholarship
COEP is a government college and still has secured a respectable rank among 50 government colleges.
PUNE INSTITUTE OF COMPUTER TECHNOLOGY- [PICT], PUNE
Admissions are accepted through cap rounds and cutoffs are declared respectively. It is yet another best college in Pune which has all world class facilities and placement opportunities.
PICT is the best destination for Computer and IT engineering. Talking about the placement records, those are fascinating and cool.
MAHARASHTRA INSTITUTE OF TECHNOLOGY – [MIT], PUNE
Pune has got one more engineering institute that prepares engineers in various subjects. Mechanical engineering and computer engineering can be the best stream to pursue engineering education in MIT Pune.
 1st  Rank by OUTLOOK news magazine proves everything you want to know about MIT.
MIT COLLEGE OF ENGINEERING – [MITCOE], PUNE
Don't get confused with the name. There MIT and MITCOE is different names. MIT college of Engineering has made placement much more than expectations according to its accommodation and other facilities.
Some more colleges in Pune are
AISSMS College of Engineering
Maharashtra Institute of Technology
Army Institute of Technology, Pune
College of Military Engineering, Pune
AISSMS College of Engineering
Cusrow Wadia Institute of Technology
Dhole Patil College of Engineering
G. H. Raisoni College of Engineering and Management
Government College Of Engineering And Research, Avasari Khurd
ISB&M School of Technology
Jayawantrao Sawant College of Engineering
Jayawantrao Sawant Polytechnic
Maharashtra Academy of Engineering
Maharashtra Institute of Technology College of Engineering