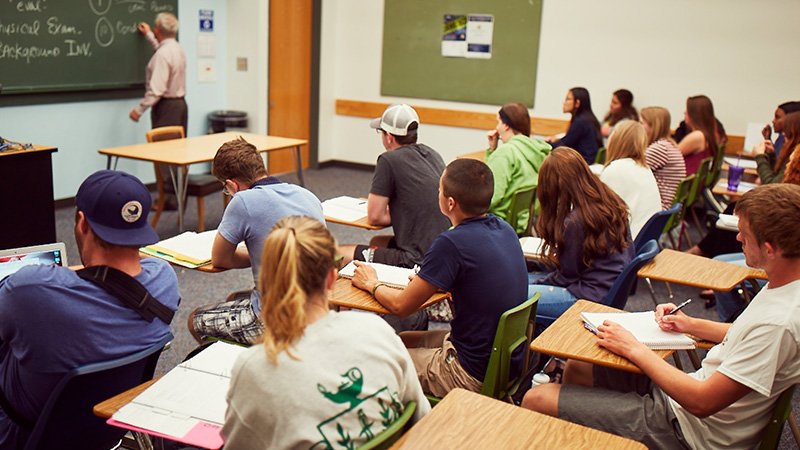 3 Exciting Fields With Online Degree Options so You Can Go Back to School but Stay Off-Campus
If you're considering a return to school for a master's or professional degree in 2020, the biggest question on your mind might not be what to study, but when to start. With COVID-19 still a serious concern in most areas of the country, classrooms are still off-limits for many students. Online programs are a great option if you don't want to wait until community spread is better controlled to pursue your education.
In the past, online degrees were limited to technical career preparation programs like business or IT, but today, you can study almost any subject, and earn experience and research practice that's comparable to what you'd expect in a traditional in-person program. If you're ready to enroll now, consider one of these three fields with online options.
Use Psychology in the Real World
Most students pursuing a master's in psychology as a terminal degree are planning to become counselors or therapists, but a degree in one of the applied psychology fields can prepare you for one of several lucrative careers. Popular choices include organizational psychology, which is focused on the business world; forensic psychology, which encompasses criminology and criminal justice; and consumer psychology, which concerns itself with how people make choices about spending their money.
Any of these specialties will open doors for you in the job market, but if you're not sure where to start, take some time to learn more about career opportunities for applied psychology graduates and consider where your interests and abilities would be best served.
Shape the Future of Education
If you're interested in education, but more concerned with institutional practices than classroom teaching, you could be a great candidate for a doctoral program in education. Schools like Bradley University offer fully online programs that integrate practical research with classroom study, so you'll be familiar with your intended work environment as soon as you graduate.
As an educational policymaker, your job will be to improve scholastic and developmental outcomes for students at the elementary, secondary, or post secondary level. If issues like equity in access to quality learning opportunities or what's included in school curriculums are important to you, an educational doctorate can help you develop the skills and background you'll need to effect lasting change in those areas.
Curate and Analyze Information
Library science conjures up images of a dusty room filled with fragile, antiquated books, but that couldn't be further from the truth! As the field has grown to include information systems and database management, it's become an almost futuristic field that makes for another interesting online program that's especially worth your consideration if you're interested in big data or the intersections of technology and society.
Depending on what areas appeal to you most, you could become the lead archivist anywhere from a biotechnology company to an art museum; explore new areas in consumer research; or manage information technology for a major company. Information is the currency of the modern economy, so there are many more options than you might imagine at first.
If any of these programs have piqued your interest, you'll be excited to learn that you can enroll in them online, unaffected by campus closures and travel restrictions, and start reshaping your career right away.