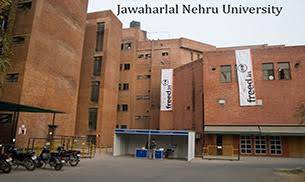 Jawaharlal Nehru University goes paperless, adopts 'e-governance'
Jawaharlal Nehru University has undertaken an initiative to incorporate entirely paperless operations. Now, any file which lands up at JNU Vice Chancellor's desk for his approval will be greeted with a stamp which says "kindly send through e-office system", a move aimed at ensuring paperless administration.
In a bid to make all its operations paperless, the varsity has computerised everything, from student registration and faculty recruitment to inter and intra-department communication. The Vice Chancellor of the university, Sudhir Kumar Sopory said that, "We have established an e-governance cell to streamline operations and utilise the resources in an optimal way. But there has been some resistance from some departments so we have started using this stamp to put pressure on them who still prefer to use paper."
For serving this purpose, the varsity has roped in Accel Frontline Ltd. of Chennai for software development while Wipro is serving as the technical consultant. The cell has developed different modules like Manpower Information Management System, Student Information Management System, Financial Information Management System and Library Information Management System. A majority of these modules are at the "User Acceptance Test" stage.
The varsity's computer centre has also developed "JNU Intranet portal" and "JNU private cloud IT infrastructure" as a part of the project. "The objective is to make workflow at JNU more efficient with computerised operations and make accurate data and information available to users," Sopory said.
He further added that, "This has helped in reducing the time taken for movement of papers and files in regular official work. It is also helpful in contributing to less paper work and better utilisation of manpower resources."
[SOURCE-"indiatoday.intoday"]