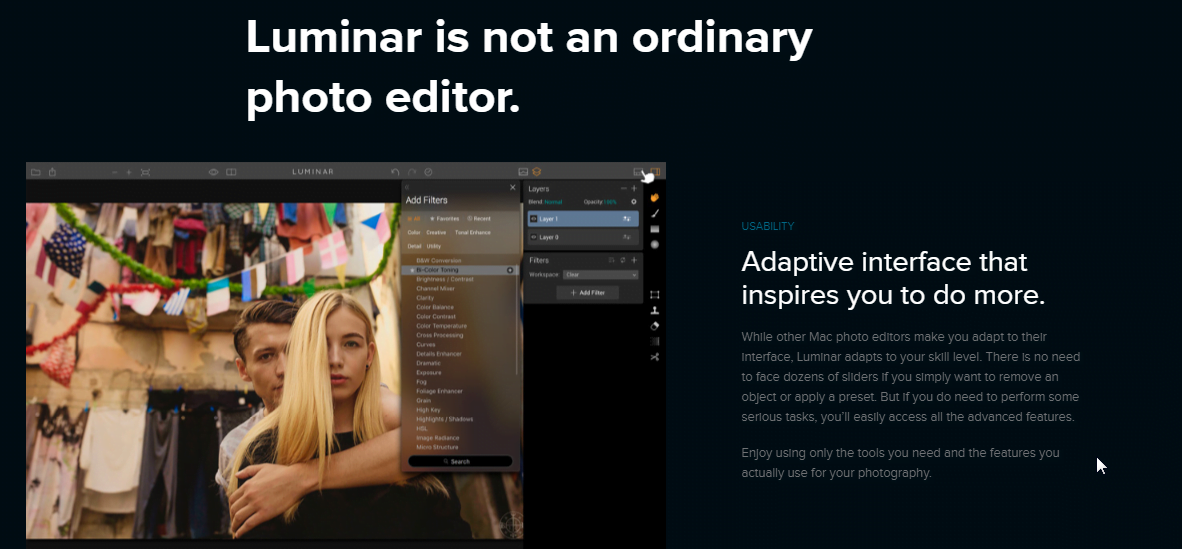 MacPhun Luminar Review: The Best Photo Editor for Mac with 300+ Tools & Features
The technology is on its full fledge. It is making the things easier for the people. The people who are looking to edit their poor photos and make them look stunning can do it using different software tools available on the web. But, you need to find a tool that is efficient in photo editing and can make your photos look extraordinary.
Though you can easily find software for Windows or Android devices easily, finding these tools for Mac devices might be difficult. MacPhun Luminar has emerged as an awesome photo editing software for Mac that can help you crafting the photos with perfection. Check out MacPhun Luminar review and learn about its delightful features.
What is MacPhun Luminar?
MacPhun Luminar is not at all an ordinary photo editor. It makes all your photos look extraordinary regardless of the camera you have. No matter if you have failed to capture good photographs, this software will do it for you. This software has been hand-crafted by a team of skilled professionals who have more than 10 years of experience in development.
System Requirements for MacPhun Luminar
To use the software optimally, you need to have the following system requirements.
Core 2 Duo Processor
4 GB RAM
OS X 10.10.5 or above version
2 GB Free Space
1280 X 800 pixels Resolution
Retina Displays supported
To get the optimal performance, your system needs to have
8 GB RAM
Mac OS 10.12
i5 processor or above
15 GB free space on system
Why Go With MacPhun Luminar?
Luminar works as a great plugin for the Adobe Lightroom, Adobe Photoshop, and Apple Aperture. Luminar is also the Apple Photos extension for ones who use Photos to organize and manage the photo assets on the Mac.
Moreover, it uses the artificial intelligence to perfect your photos, replacing the number of controls. It majorly features 3 essential Luminar filters including the new Accent AI. It uses the adaptive interface that inspires you.
The revived version of Luminar for Mac allows you to remove the unwanted objects, digital noise, and color casts. It lets you to reveal the hidden details and retouch the skin in the photos. It even features the layers with blend modes, powerful masking, and texture overlays. You can even edit the lower and upper sections of the photo without making the selections.
Pricing
You can download its free trial version and test its features. Over 150K users have downloaded this software and still counting. It is the one stop solution for the photographers who use Mac. Once its free trial is over, you can buy it for $69 as it is on sale now.
The Bottom Line
MacPhun Luminar is the ultimate solution for all your photo editing needs. The budding photographers as well as the professional photographers can use this software as a Photoshop alternative. So why are you waiting? Start using this awesome tool now.