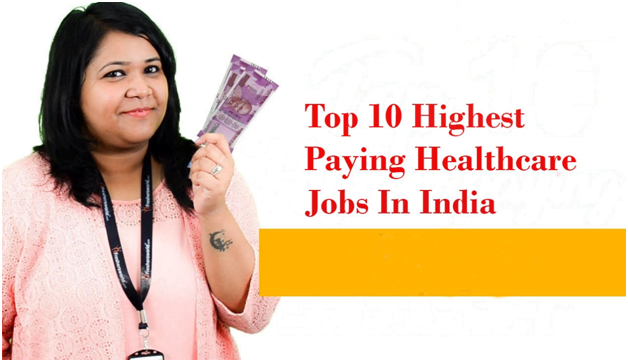 What Are The Top 10 Highest Paying Healthcare Job In India
Healthcare job in India serves as the most lucrative career, and a lot of youth aspire to enter this industry after completing their high graduation. However, most of the healthcare jobs in India require an individual to have minimum MBBS criteria at the graduation level and biology as a subject in class 12.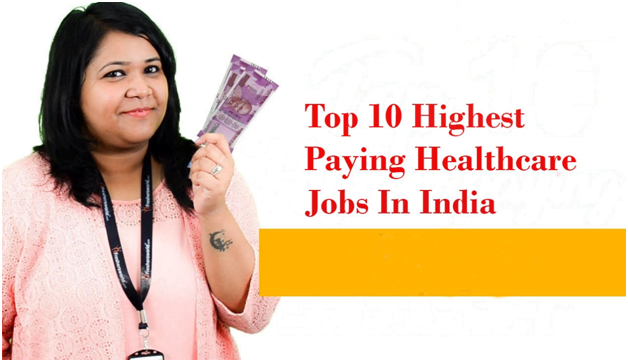 Many people work hard to get a healthcare job because of the huge amount of salary along with various other perks. Positions like surgeon, physician, pharmacist, and dentist are always considered as the most top tier employments in the healthcare sector, but there are other positions which also provide handsome salary.
According to reports, there won't be any shortage of jobs in the health sector because there is always opening for new recruits in an old company as well as new one. If you are planning to enter health care industry, then you need to have specialization in medical science.
Once you start your career in the medical sector, there is no looking back because this area has one of the most increasing growths in the world. Like other jobs, the salary also increases depending upon the position, and you can stay assured that you won't lose a job due to the recession.
Top Highest Paying Healthcare Jobs In India
In the medical industry, there are many positions that offer an enormous amount of salary to the employees, but there are a lot of competitions for those jobs. However not all well-paid jobs in healthcare sector can be counted in the top 10 list, and the following will provide the names that will come in the highest paying list in India:
A physician is arguably the most high earners in the medical industry, and they earn around ten lacks per annum excluding extra perks. However, it is not easy to become a physician because you need MBBS along with MD degree to get a job in this post. So if you will complete this qualification, then you can get this post through ONGC recruitment that is conducted every year.
Surgeons are specialist physicians who also treats people, but most of the times they treat diseases through surgeries. Like doctors, a surgeon also incurs around ten lacks per annum, and they even get income when they perform surgeries in other institutes.
Pharmacists are one of the highest earners in the medical world, and with proper knowledge, one can easily get Rs 40,000 per month salary. To enter this sector, you need to have B.Pharm or D.Pharm bachelor's degree to apply for a job as a pharmacist. The primary role of a pharmacist is to assist patient and provide them necessary information so that they can recover their health.
If you have Optometry degree in your graduation then you can easily apply for optometrist job, and a certified optometrist earns around Rs 60,000 per month in the early stage. The job growth in this portion is huge, and according to reports, this figure will increase year by year.
Podiatrist is those specialists who treat problems in the ankle, lower leg and foot and all these portions are treated through x-ray, physical test, laboratory test and various processes. The salary associated with this job is quite immense, and on an average, a skilled podiatrist earns around seven lacks per annum.
If you have proper skill then you can join medical centers as a psychologist where you will be paid with handsome monthly salary along with many other perks. The earning amount in the sector never goes does rather it increase with experience.
Nurse serves as the most crucial employees in a healthcare center as they are the one who looks after patients. On an average, a highly skilled nurse in a reputed institution earns around Rs 50,000 per month. However, in public sector institutes, the salary is slightly small, but there are many added benefits.
Radiation therapist, are specialized individuals who are intended to cure serious diseases like cancer using radiation therapy. You can opt for this career if you have a degree in radiation therapy and most fresher earn around four lacks to 5 lacks per annum depending upon the medical center.
Physical therapist is one the most demanding job in the medical world and lot of people try a grab this position because of the growth and salary. With proper physical therapy degree, you can quickly become a physical therapist, and you can earn around Rs 40,000 per month.
The Physician assistant is another high-demand job and people working in this position won't have to look back in their career if they have proper skill. A physical therapist earns around four lacks per annum in the early stage and after having a good amount of experience one can easily ask for high salaries.