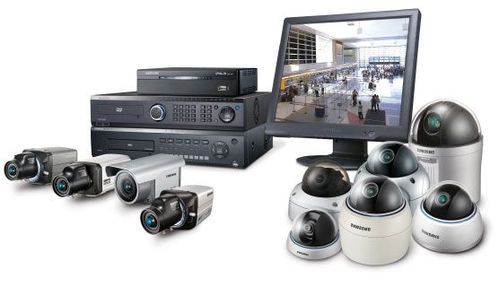 The Many Applications of CCTV Systems
Closed-circuit television, or CCTV for short, is defined as a closed video camera system that transmits signals to a limited number of defined receivers—as opposed to open transmission from broadcast televisions.
CCTV cameras are typically installed in strategic positions and can record from angles or point-of-views otherwise unreachable to the human eye. The function we commonly associate with CCTV systems is security, detection of criminal activities, and crime deterrence.
What are some of the technologies that have helped elevate the modern CCTV system, and what applications do CCTV cameras have beyond those that immediately come to mind? Read on for a backgrounderon the components of CCTV systems and which industries use CCTV for their everyday operations.
How CCTV Systems Have Evolved
A CCTV camera's four major components are its camera, lens, monitor, and recorder. The most noteworthy among these four components is the camera because it's the one responsible forcapturingimportant footage or images. With that in mind, a CCTV camera operates with more complexity than an ordinary camera—it is left to operate on its own, must be more resistant to wear-and-tear, and must capture images in more challenging situations.
Some advanced camera systems also employ automated optics control, which is a mechanism that enables a camera's zoom, focus, and iris functions to capture clear images of moving targets. To this end, mini motors for advanced camera systems are developed for optimum mobility, long filming cycles, and greater protection against the elements.
CCTV Usage in Multiple Industries
The market for CCTV systems is now very much alive with affordable, configurable, and highly flexible technologies. Here are just a few of the remarkable applications of CCTV systems.
From safety and security to manufacturing and entertainment, CCTV technology serves a wide number of uses. With their help, it's easier than ever to keep an "eagle eye" out on your surroundings.