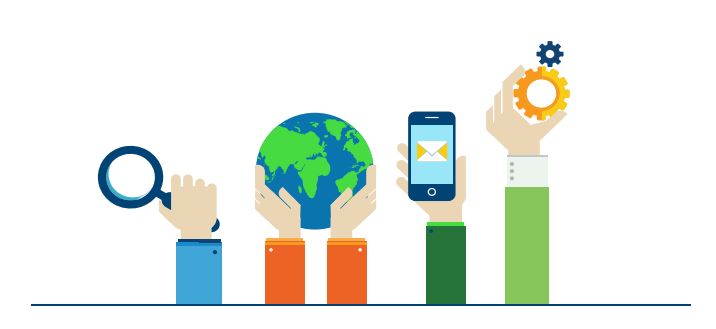 Benefits Of Choosing A Phone System In The Cloud
Small businesses often face the challenge of sudden changes and growth. They are always required to display the ability of scaling up and down very quickly whenever the needs arise so. For instance, if as a small company you have to expand your team and bring onboard new people; you will have to get new phone systems at place to facilitate the requirement.
But things can get troublesome if you have multiple phone systems, and setting new candidates would require higher setup and reliable IT help.
 However, you can easily manage such things if you have a cloud phone system at place. This allows you to manage effective communication in a better manner, which is more aerodynamic and lively but less costly. Cloud phone system has gained popularity in the recent few years, and there are solid grounds that vouch for its feasibility.
Let us here have a look at the numerous benefits a cloud phone system brings in for your business
It Gives You An Integrated System For Communication
Studies have proved time and again that businesses which have an integrated communication system tend to attain higher levels of success and productivity. When you have a cloud phone system, it lets your team to stay connected with one another irrespective of the fact whether they are at work place or out in the field. It gives instant access to voice mails, video conferences, emails and messages.
Excellent Control Over Different Communication Modes
With the help of a cloud phone system, you can easily manage the various communication modes from anywhere. You can access the devices connected to your cloud phone anytime, anywhere and through any medium.
It Gives You Excellent Business Rich Features
This is probably the only system which gives you access to multiple networks, and brings to you never seen before business features. Some of the amazing features as offered by cloud phone system happen to be Virtual Assistant, Never Miss a Call, Auto Attendant, and Call Center solutions.
User Friendly Approach & Mobility
Businesses today have multiple locations and it becomes very important for the employees to manage things from every location. This is where cloud phone system helps, as it increases your mobility. You can as many locations as you want, and cloud hone will connect you with every location instantly. There is no more stopping now.
Effective Time Management
The fact that cloud based phone system allows for instant access to different communication modes, and allows you to connect with your team or customers from anywhere; it indeed helps in managing your time effectively. And when you are being able to manage your time with ease, you can surely invest that in doing something more productive.
Better Customer Service
This system even offers you the features which are customer service centric such as the Virtual Receptionist (VR) and Auto Attendant. Using these features you can direct your calls to different departments and also produce greetings exclusive to a specified department.
Smart Features
Another happening thing about cloud phone system is that it is full of some amazing features which work in improving your team's efficiency and your way of working. You can have multiple group calls, call waiting provisions, which help in cutting down the rate of missed calls, busy networks and number of voices messages.
Give your business a new dimension by connecting it with a phone system based on cloud!