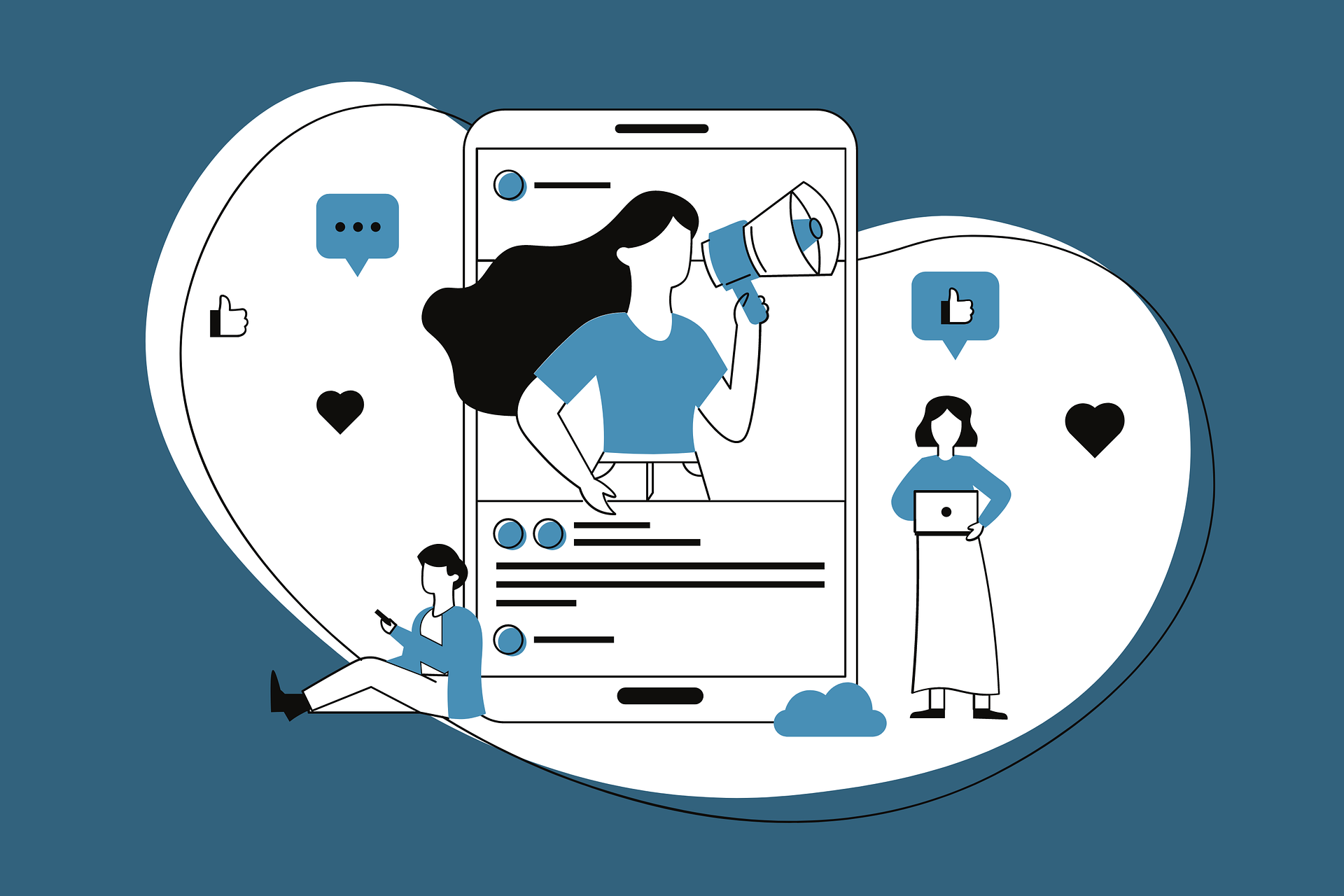 Influencer Marketing Trends In The Global Market
Influencer marketing is already on the rise globally. Even the pandemic could not stop the rise of this marketing technique. Instead, it can be rightly assumed that influencer marketing reached new heights of success because of the same. Users have changed the way they buy and research products and services. Everything that relied on traditional marketing has now shifted to social media marketing. Be it searching for new products or buying the products, everything happens online.
Every year social media platforms come up with new ways to keep the audiences engaged. The newly added features on various platforms help brands and businesses market themselves. This is not just a challenge for marketers but is also a tricky slope for influencers. Being on toes with the trends is not as easy as it seems. The changing trends also mean that the audience behaviour undergoes a change.
Brands and businesses invested almost 40 per cent of their marketing budgets on influencer marketing campaigns. This itself states the importance of this marketing technique. The figure is all set to rise this year!
However, even with a huge budget, one of the biggest challenges for marketers is to find relevant influencers for their target audience.
A lot goes into framing a successful influencer marketing strategy but in this blog, we will look at this marketing process from a global perspective. Let's begin.
Influencer Marketing Trends That Will Be Followed Globally
1. AR will play a crucial role in influencer marketing
Artificial reality was not taken seriously by marketers initially but Snapchat has changed the course by bringing it into the mainstream. Snapchat has been at the forefront with its creative filters like spectacles and dog ears and this is likely to boom in the upcoming years. Marketers will have to resort to these techniques if they want to involve the audience in their marketing plan. Steadily, other social media platforms might also come up with such features which might turn the tables again for social media marketing globally. Influencers will have to learn how to inculcate these features in their content planning.
2. Podcasts will start gaining momentum
Podcasts are yet to become popular amongst the masses. Podcasts are a unique way of communicating and connecting with the audience and might just be new trendsetters for influencers. Podcasts on niche subjects are widely coming up and this has enabled brands to market their products and services in a new way. Several influencers are also launching their podcast channel to diversify their reach and audience. This is a new medium to bank on!
3. Audience targeting will need to get more serious in influencer marketing
Influencers these days are trying to be consistent on multiple social media platforms but this can be a hindrance for brands looking to promote niche products and services. Audience targeting will no longer be just about demographics. Influencer marketing campaigns will have to be specific in terms of audience targeting because even the users are now exposed to a variety of content and aware of what they like and do not like. Flaw in audience targeting can lead to failed campaigns or overall low sales turnout.
4. Influencer marketing activities will be managed internally
Until the last few years, brand marketers had to rely on different agencies and entities to implement their influencer marketing strategies. The times are about to change drastically because most of these creative houses will now rely on in-house influencer marketing professionals. It is being assumed that marketers will have all their influencer marketing activities managed internally without any external support or dependence. This can lead to a change in the process of how campaigns are framed and how influencers are chosen for the same.
5. The dominance of short video content to continue in influencer marketing
The success of Instagram Reels is not a secret. Likewise, even YouTube Shorts is slowly gaining momentum in the social media sphere. This year too short videos will work the best and are likely to give you a higher ER and reach. Social media influencers need to be aware of the ongoing trends to get the most out of their video content strategies.
6. Brands will opt for performance-based deals
Long-term influencer relationships will thrive this year. Brands collaborating with social media influencers are now looking for performance-based deals. Brand managers are likely to set sales targets for influencers. This will not only ensure maximum returns but will also lead to a change in the way influencer collaborations are carried out.
7. Influencers will have to adapt new content creation methods
The pandemic gave rise to new features on existing social media platforms and also introduced new platforms. The rise in the popularity of TikTok and the launch of Clubhouse changed the way influencers and content creators framed marketing strategies. This is likely to continue because there is a possibility of new social media platforms releasing in the digital market which will need new content curation techniques!
8. Influencer marketing will heavily rely on data
Influencer marketing strategies were already dependent on data and statistics but now these metrics will be more crucial than ever. Brand marketers will have to rely on tools like Unbox Social to get the most out of their influencer marketing campaigns. Unbox Social helps you choose the right influencers along with in-depth data on influencer performance.
Keep in mind these 8 influencer marketing trends to set a foot on the global market. See to it that you choose the right influencers and analyse the data carefully before making any strategies. Here are a few more blogs to help you with influencer marketing.
["source=unboxsocial"]