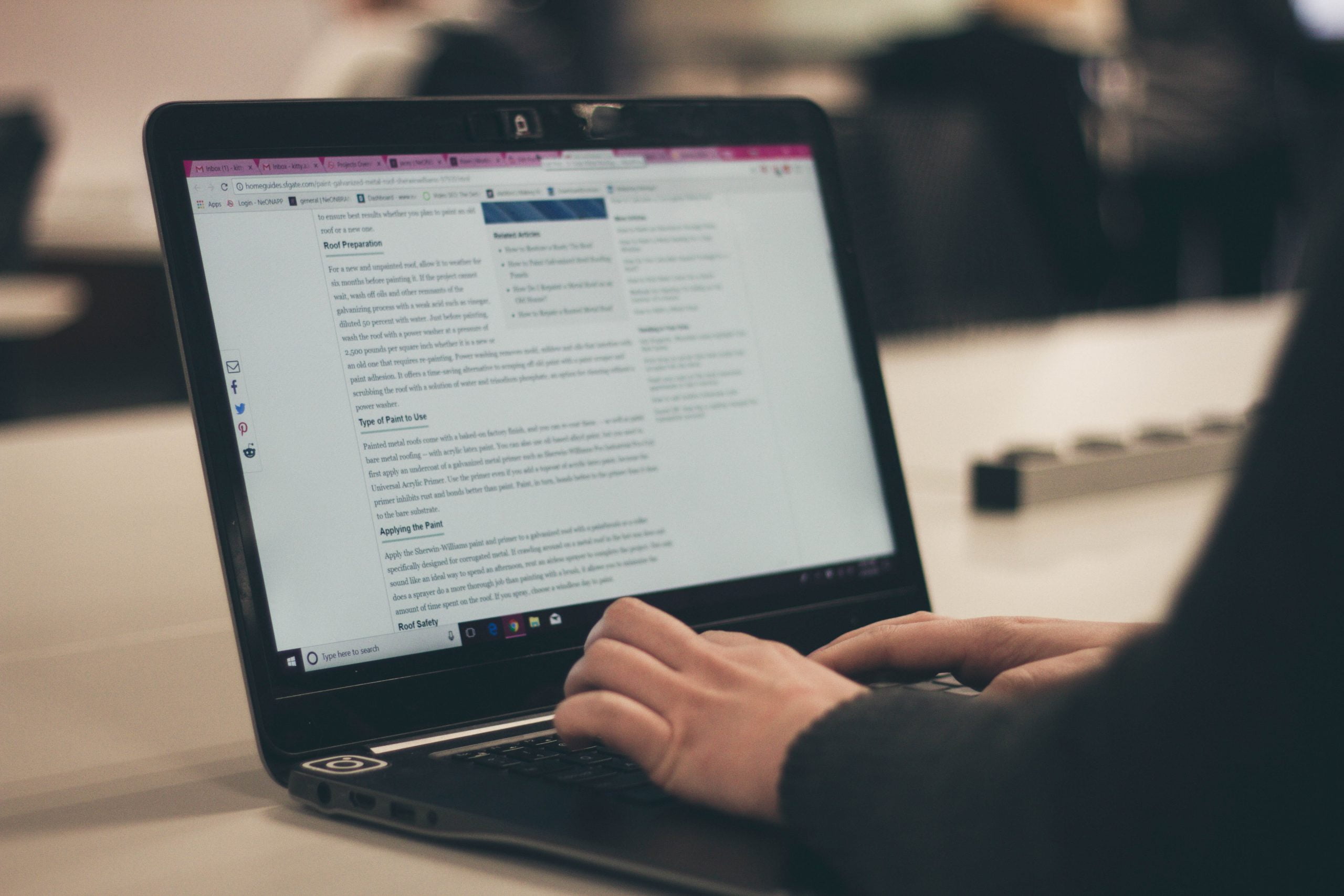 How Many Blogs are Published Per Day in 2022?
Have you ever wondered how many blog posts are published per day? I bet the thought had occurred to you at some point, as these things do. I've got you covered.
It's Amazing How Many Blog Posts are Published Per Day!
In Q1 of 2021, there are over five million WordPress blog posts every day
In 2020, 71% of the content on WordPress was in English.
There were 519.9 million blogs on Tumblr as of February 2021.
The ideal length for an SEO blog post in 2021 is between 2100 and 2400 words
57% of bloggers that publish every day get better results
The average amount of time that readers spend on blog posts is just 37 seconds.
Have these blogging statistics for 2022 piqued your interest? There are loads more where those came from, starting with:
Fascinating Facts
Blogging is more of a big deal than ever before. Here's why:
1. There are over five million new blogs on WordPress every day in the first quarter of 2021.
(Source: Worldometers)
Worldometers is the best place to check how many blog posts are published per day because it has the latest statistics. The site shows that in quarter one of 2021, bloggers posted more than million blogs on average.
2. The return on investment (ROI) for businesses that blog consistently is 13 times more than those that don't.
(Source: Optinmonster)
Contrary to popular belief, blogging isn't for idle homemakers or students looking for something to fill their time.
Organizations that understand the correlation between blogging and ROI put a lot of effort into it because they know they'll reap big. Statistics show that establishments that focus on publishing blogs are likely to get more than 10 times returns on their investment.
3. Over 409 million people read more than 20 billion pages on WordPress monthly in 2020.
(Source: WordPress)
Who says people no longer read? OK, maybe John Smith's gardening blog doesn't quite amount to Jane Austen's Northanger Abbey, but each to their own!
The figures show reading blogs continued to be a popular pastime from San Francisco to Tokyo and St Petersburg to Wellington in 2020.
What's more, WordPress.com provides live activity updates of blogging statistics. You can see where in the world people are posting, commenting, or "liking" at any given time. Pretty neat, right?
If you want to start a blog on the platform, you should consider choosing the best WordPress hosting provider.
4. WordPress users wrote about 70 million new posts and 77 million new comments monthly in 2020.
(Source: WordPress)
Not only did people read a lot in 2020 – they regularly posted new content and actively discussed what they've read, too! Blogging statistics show that users produced comments and posts in millions.
Regardless of what tickles your fancy – whether it's the latest NBA gossip or the examination of historical topics and themes outside the academy's walls – you can bet there's a blog covering the topic.
This is where I'll give you the lowdown on blogging statistics from 2022.
5. In January 2020, there were 1,742,813,617 websites worldwide.
(Source: Internet Live Stats)
This is a decrease of 1.4% from the 2017 figure, which stood at 1,766,926,408. Keep in mind not all of these websites are active. And here's a bit of pub quiz trivia for you: British physicist Tim Berners-Lee published the first-ever website (info.cern.ch) on August 6, 1991, in Switzerland. He didn't have the best website builder back then, but these millions of great-looking websites wouldn't be possible if not for him.
Popular Blogging Platforms
There are plenty of popular blogging platforms, including WordPress, Blogger, Drupal, and Sharepoint. So, where in the world are they used?
6. In 2020, search interest for WordPress was highest in Japan with 73%.
(Source: Google Trends)
WordPress is the most popular blogging website by far. Its daily activity stats go a long way to determine how many articles are published on the internet every day. Apparently, Vietnam came second with 71%, while Romania was third with 68%. Los Angeles had the highest WordPress interest of any city in the world with 61%. Rome and Istanbul took second place with 60%.
7. In 2020, search interest for the term Blogger was highest in Malaysia with 67%.
(Source: Google Trends)
Indonesia came second with 57%; Colombia was third with 55%. Kuala Lumpur had the highest Blogger interest of any city in the world with 68%; Yogyakarta was second with 58%.
8. In 2020, search interest for Drupal was highest in Belgium with 25%.
(Source: Google Trends)
Blogging statistics in 2019 show Ukraine was second with 22% closely beating Hungary by just 1%. Clearly, the popularity of this blogging platform is limited to certain parts of Europe.
(Source: Google Trends)
Saudi Arabia followed the leaders closely with 30%. Surprisingly, this blogging website is particularly popular in parts of the Middle East. That being said, relatively fewer bloggers are based in the region, due to serious internet restrictions in several countries.
WordPress
Now:
You may be wondering:
"How many blogs are created daily?"
Well, let's take a closer look at the most popular blogging website:
10. In 2021, there were 21 billion monthly page views on WordPress.
(Source: Cyberchimps)
You can publish web pages on WordPress, which are much more manageable. In 2021, there are 400+ million visitors on the site, and they bring over 20 million hits every month.
11. In December 2019, 64,701,351 pages were published on WordPress.
(Source: WordPress)
In addition to blog posts, WordPress.com allows users to publish web pages. Pages are easily managed and separate from the normal blog chronology. The highest number of new pages appeared in December 2018 – an impressive 136,185,666.
12. In 2020, 71% of all content on WordPress was in English.
(Source: WordPress)
Considering how many blogs were published per day in 2020, this was mighty impressive. WordPress allows users to post blogs in more than 120 languages, but the vast majority is in English.
That should come as no surprise, given that English is widely taught as a foreign (EFL) or second (ESL) language around the world. Spanish is a distant second with 4.7%, Indonesian third with 2.4%, Portuguese fourth with 2.3%, and French fifth with 1.5%.
Tumblr
Tumblr is another popular blogging platform.
13. There were over 500 million blogs on Tumblr in February 2021.
(Source: Tumblr)
This statistic answers the question, how many blogs are there in 2021?
As of February 2021, there were 519 million blogs on the platform. That was a 23.8 million increase compared to 2020, when the site only had 491 million accounts.
The Yahoo site lets users post media content such as short text, links, video, audio, and images. Like most social media networks, it allows users to see what people they're following write about; hence easy for it to go viral. It's no wonder sign-ups on Tumblr are increasing by the day.
14. In 2021, 47.43% of desktop traffic on Tumblr is from the United States.
(Source: Statista)
Blogging statistics for 2021 show that nearly half of visitors using desktops on Tumblr are from the US. The country is far much ahead of the United Kingdom, its closest competitor, which falls short with 41.82%. Canada takes the third position with 5.19%.
Blogs and Bloggers: Blogging Statistics
And it gets intresting when it comes to the blogging industry.
15. The ideal length for an SEO post in 2021 is between 2100 to 2400 words.
(Source: Hubspot)
Hubspot analyzed 50 of its top-ranking posts.
The goal was to calculate their median word count for pieces that its visitors had read most. According to blogging statistics, the average word count was 2330.
The website is quick to point out that shorter posts, however, have a chance of appearing higher in search results if they:
Have alt text and backlinks
Incorporate features snippets from Google
Use relevant keywords
Have meaningful content, domain, and topic-wise
Contain images, social media embeds, and videos
16. In 2020, 10% of bloggers wrote an average of 2000 words per post.
(Source: Orbit Media)
One in every 10 bloggers averaged 2000 words per blog in 2020. These writers added over seven visuals and wrote an ESO-friendly headline for each post. They also used multiple editors and influencers to promote each piece.
17. In 2020, ⅕ of bloggers spent an average of six hours writing a blog post.
(Source: Orbit Media)
One out of every five bloggers spent about six hours working on their pieces during the same year. They also published several times a week.
18. More than 50% of bloggers that publish daily get a better outcome.
(Source: Orbit Media)
How often should I publish a blog post?
Here's the answer:
Well, every single day, according to over half of bloggers in a 2020 survey.
Only 37% of writers that post two pieces per week see good results. Just 15% of those that publish irregularly get the same effect.
19. 38% of bloggers update their content as part of their marketing strategy.
(Source: Orbit Media)
What's more, 34% of those who update content report strong results. It all depends on your subject. If you're blogging about current affairs, for instance, your post will have a limited shelf life. So, you'll have to create more posts, affecting how many blog posts are published per day.
But:
If you're blogging about Spanish cuisine, you might want to keep that tortilla de patatas recipe up to date – especially if you like to experiment in the kitchen!
20. In 2020, 24% of bloggers did original research.
(Source: Orbit Media)
Researching from scratch has been on the rise in the blogging community in the last few years. 2020 saw a 7% increase in the activity compared to 2019. Looking at 2018 data, the habit's rise had an even more significant margin: by 17%.
Original research helps your readers discover the latest trends that they can apply to their businesses for success. Of the bloggers that did the in-depth analysis, 34% of them reported a positive ROI.
21. In 2021, 60% of bloggers were usually guest posting.
(Source: Optinmonster)
A business can gain a lot from sharing its expertise on another company's blog.
It sounds like all you'll be doing is offering them more content to post, but you'll be surprised at how it can work to your advantage.
It brings visitors back to your site via the links or bio that you embed in the content. It's no wonder that over 50% of bloggers are doing it to boost their traffic.
22. Google was the top traffic source for bloggers in 2020.
(Source: Growth Badger)
Google's organic search brought the highest traffic for bloggers that earn around $50 000 per year. However, blogging statistics show that those who made lower than that were almost 4.5 times more likely to do keyword research.
There's more:
Nearly ¾ of higher-income bloggers actively promote their blogs. Only 14% of those that make a low amount of money aggressively market their work.
23. 75% of internet users read blogs.
(Source: Blogging Wizard)
The internet has about 4.6 billion users. If ¾ of them read blogs, that makes about 3.4 billion active readers.
Businesses Blogging Statistics
Blogging is an important aspect of business marketing strategy in 2022. Here's why:
24. Blogging is the cheapest form of marketing for businesses.
(Source: Linchpin)
A 30-second Super Bowl commercial costs about $5.6 million in 2021, which could be costly for businesses looking to cut costs.
TV advertising will also cost you an arm and a leg too, with rates going up to $122 000 for just half a minute.
Advertising via blogs is way cheaper, and I'll tell you why:
The median cost per lead is about $92, according to Blogging statistics for 2021. Of course, this is dependent on the industry, with lows of $43 and highs of about $140.
But there's more:
(Source: Growth Badger)
Knowing what to write to appeal to your audience can be difficult.
For that reason, almost 70% of bloggers conduct social media research before embarking on creating their pieces. Observing posts can help you uncover intelligence from insights and trends.
Keyword research is also critical amongst high-income bloggers. Nearly 65% conduct research to see what the potential buyer could be typing in different search engines.
26. In 2020, companies posted about 11 blog posts per month.
(Source: Marketing Insider Group)
Businesses that posted 11 posts per month in 2020 achieved better blogging ROI. They got more than 30% more traffic for their efforts than their counterparts that only uploaded one piece every 30 days.
27. Blogs that had 400+ posts received more traffic in 2020.
(Source: Marketing Insider Group)
In 2020, blogs that had less than 400 posts got less than twice the amount of traffic that those who did got.
It seems like a lot to achieve, but don't panic.
It's doable over the years if you post around 10 posts per month.
So, be patient. The success won't show overnight, but it will surely come in the long run.
What's New
A lot has changed in the blogosphere since Swarthmore student Justin Hall created the first blog ever, Links.net, in January 1994 (It's still active as of March 2021, by the way.).
Now:
Would you like to find out what the leading travel blogs are? If so, you're in luck! The guys at Detailed have come up with an algorithm which ranks the best 50 blogs worldwide in a variety of niches. What's more, the rankings are updated every 24 hours! Of course, the cost of creating a blog such as this is not for the faint of heart.
So here were the top travel blogs as of January 16, 2020:
Lonely Planet: a lovely addition to their award-winning city guides. Features everything from destinations to forums, links to travel buddies, and specific interests.
The Points Guy: specializes in deal alerts, plane ticket sales, maximizing points, and the odd travel story.
Blogging about your travels is fun, isn't it? But wait:
I've got a few more:
Fun Facts
One of the main reasons blogging is so popular is:
It's simply loads of fun. But can blogging statistics also be fun?
Check this out:
28. Readers spend an average of 37 seconds scanning through a blog post.
(Source: Blogging Wizard)
Yes, you read that correctly. Readers generally spend less than a minute reading.
But there's a lot there are ways to entice them to take longer reading. After all, you slave on the content for hours, days, and sometimes weeks!
So, here are examples of simple things that you can do:
Make your content relevant to search queries, ensure that it's engaging, and use visuals like images or videos.
29. Nearly ¾ of readers don't thoroughly read blogs or articles.
(Source: Hubspot)
So, statistically, chances are you aren't reading this. In a survey, only 27% of respondents said they read blog content in detail. According to blogging statistics for 2021, seven out of 10 survey participants admitted quickly browsing through the piece.
But that shouldn't dim your efforts.
You can get your posts to shine by using subheadings, bullets, colors, quotes, bucket brigades, or fonts. The tactics break the monotony and make it easier for visitors to ingest most of what you've written.
30. Nearly 70% of world traffic in 2021 is from Chrome.
(Source: Stats Counter)
Business blogging statistics show that more than half of blog visitors use Chrome. Safari browser is a distant second with 19.14%, while Firefox takes the third position with 3.76%.
Blog owners should check how their blogs perform regularly. That will ensure there are no hiccups for audiences choosing to use different browsers. Examples of problems you could find out via regular inspection could be a poor display or lack of CSS/HTML support.
And finally:
31. Colons or hyphens in titles can increase the click-through rate (CTR) by 10%.
(Source: Optinmonster)
Punctuation like hyphens can improve your CTR by almost 10%. The best way to utilize their usage is by inserting the main keyword first, then the title follows.
Here's an example:
Effective Content Writing: 9 of the Industry's Best Practices
Wrapping Up
Blogging is an incredibly versatile medium of expression. It can be many things: laid-back and cheeky, informative and educational, deep and poetic – and so much more!
You can use it to promote your business or share your thoughts on global warming. Maybe you've already dabbled in blogging. Maybe you've simply been wondering how many blog posts are published per day. Whatever the case may be:
I hope you've found these stats and facts as valuable as I did.
["source=techjury"]